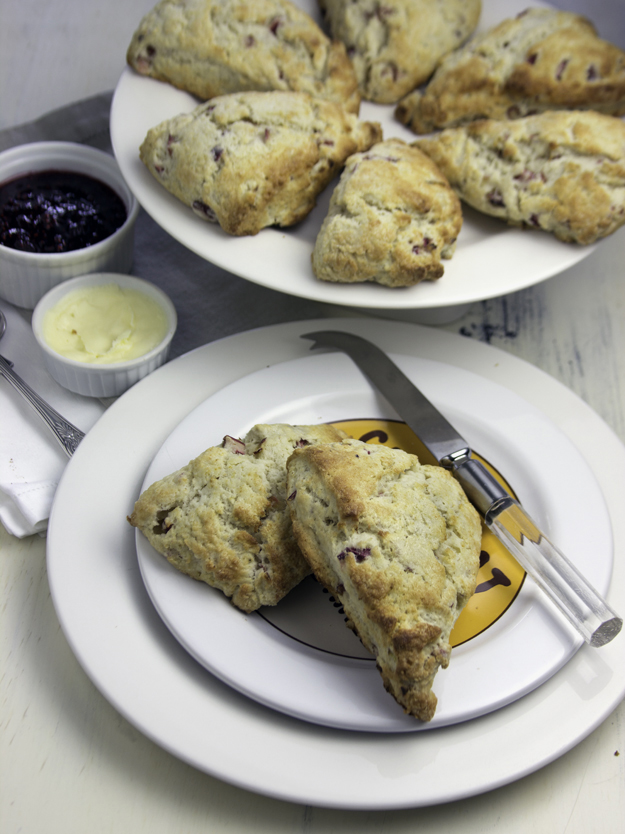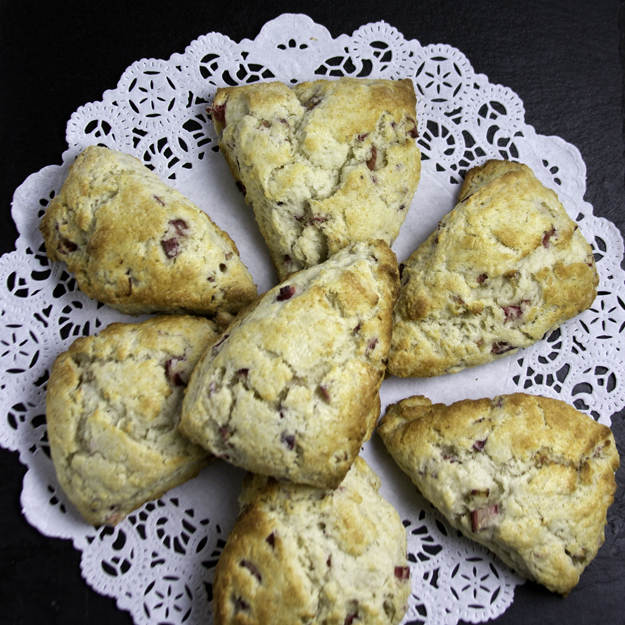 Upon waking each morning, I peek through the drapes to see if any buds have appeared on the  bare limbs of the Norway maple tree outside my bedroom window. Seeing none, I am overcome with the urge to burrow right back into my hole (or under my covers). Mother nature has a perverse sense of humour this year. This long cruel "polar vortex" winter seems to have segued into a particularly nasty spring.
When I finally saw the first buds materialize, followed by a thatch of chives popping through through the earth, I knew that local rhubarb was not far behind. I'm not a rhubarb fanatic, but I do like to create with it at least once a year to celebrate the season. Last year it was this gorgeous tart. This year, I had had my heart set on rhubarb scones. I was inspired by Midge over at Food 52. When I told my husband about my plans, he frowned and grumbled, "What a way to ruin scones." Clearly I am married to a Spring Grinch. Blueberry scones would make him purr, but those come in July. Get with the program honey.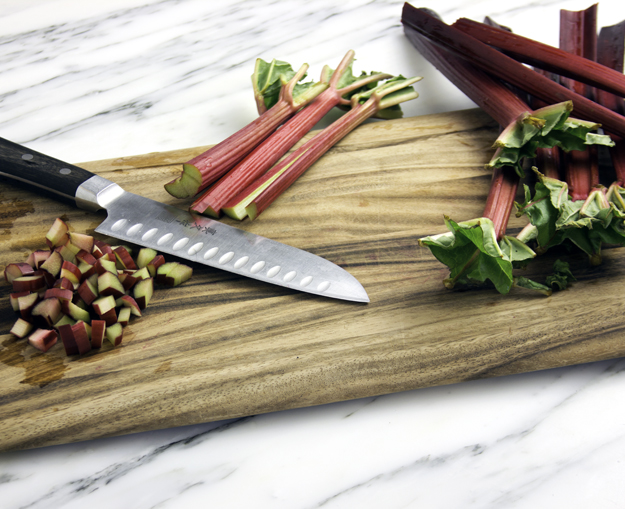 My favourite scone recipe is from the bible Baking Illustrated, created by the same geniuses over at Cook's Illustrated. These scones use heavy cream which contributes to a rich and tender crumb that  buttermilk or whole milk would never achieve. They are not overly sweet, just 3 tablespoons of sugar are called for in the recipe. Knowing that rhubarb is super tart, I decided to add an additional few tablespoons of sugar to macerate with the sliced rhubarb, before adding it to the dough.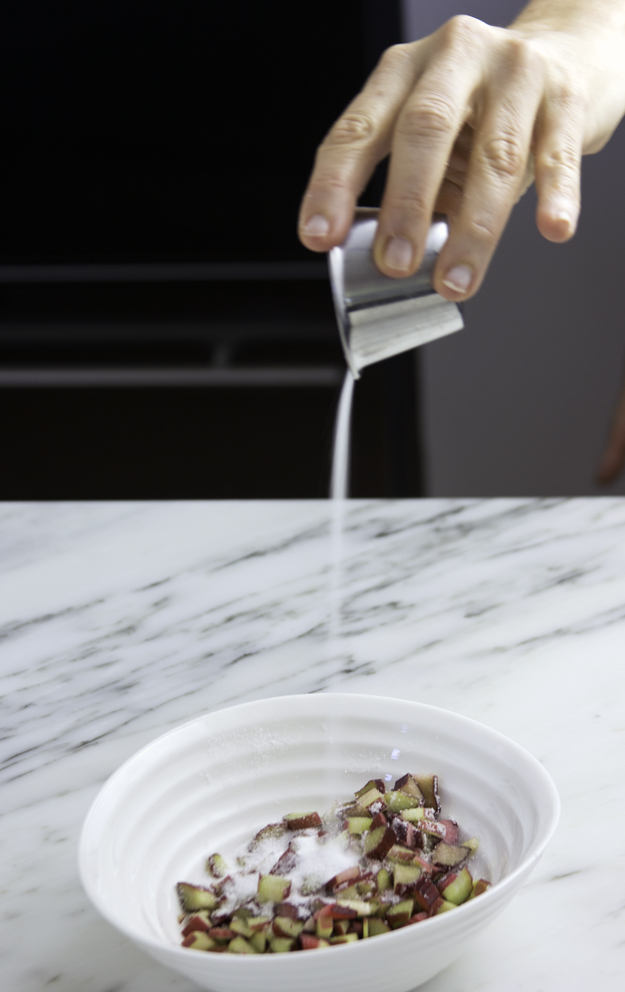 When I went to make them, I discovered that I didn't have quite enough heavy cream. Feeling too lazy to run to the store, I topped up the measuring cup with a bit of coconut milk.  To ramp up the coconut flavour I added about 1/4 cup of unsweetened shredded coconut.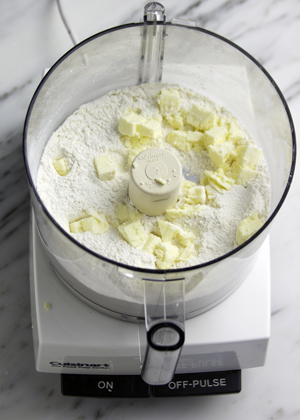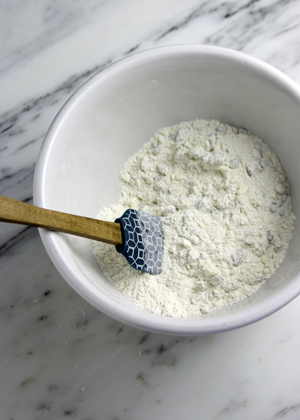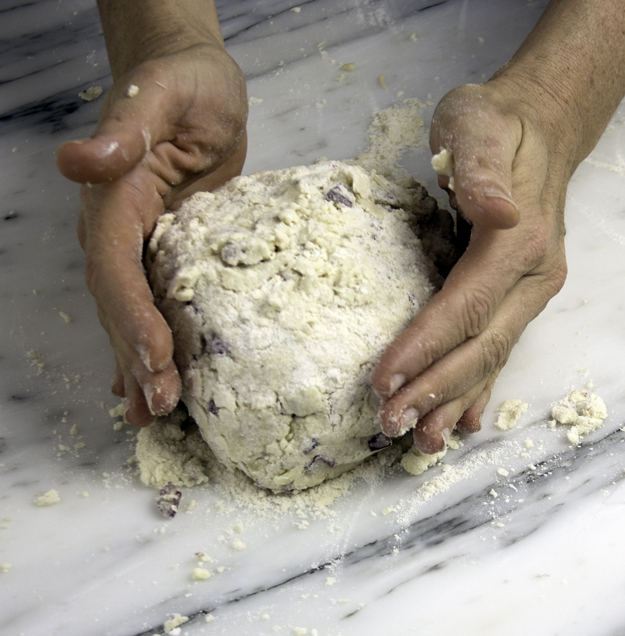 The dough gets pressed into an 8 inch cake pan to give you a perfectly round circle for dividing into triangular scones. A bench scraper or sharp knife work well for cutting the scones.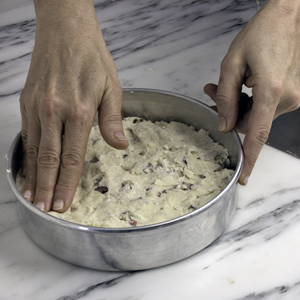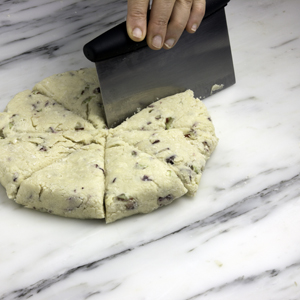 A final brush of heavy cream before they hit the oven gives the finished scones a lovely glossy surface.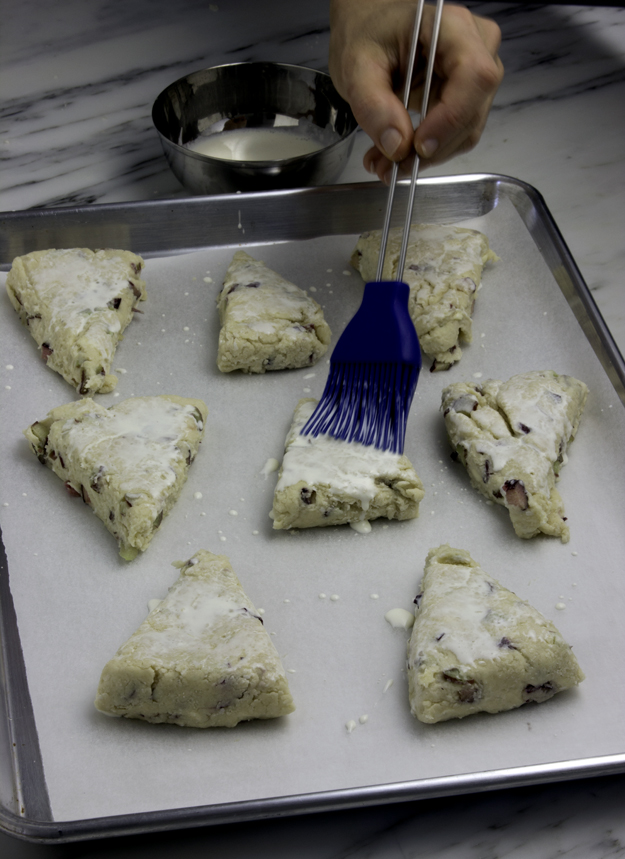 They were the height of scone perfection. Moist and flaky with a lightly crisped exterior. Even the Spring Grinch enjoyed one with butter and jam.