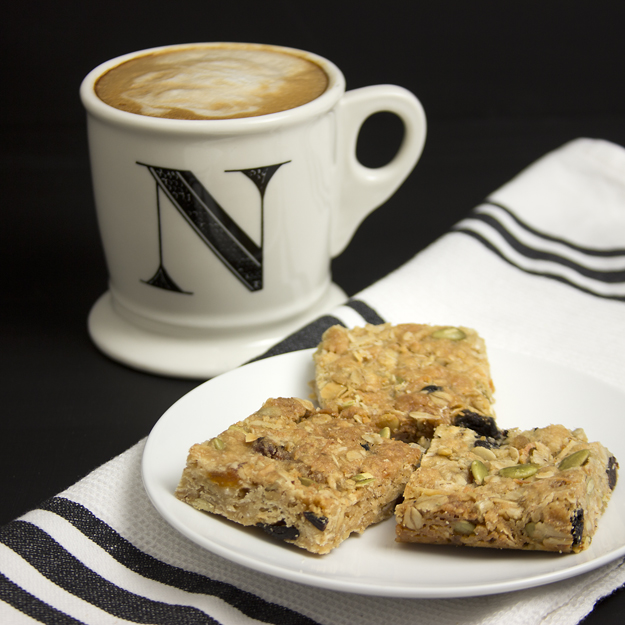 The first time I had one of these breakfast bars was in Botswana. It was day 1 of our Safari adventure and we were out on our inaugural early morning game drive. The wakeup call came at 5:00 am and after I sipped my coffee and watched this breathtaking sunrise, we were ready to roll. (I must note that many of the spectacular pictures in this post come from my very talented friend Edward.)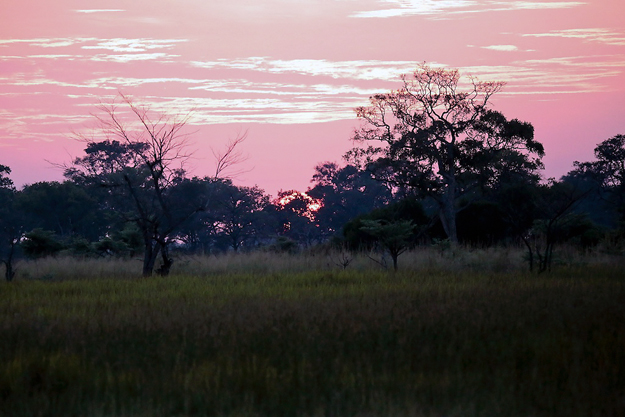 We followed our Ranger, O.T. and his trusty sidekick, Tracker Bashee out to the jeep.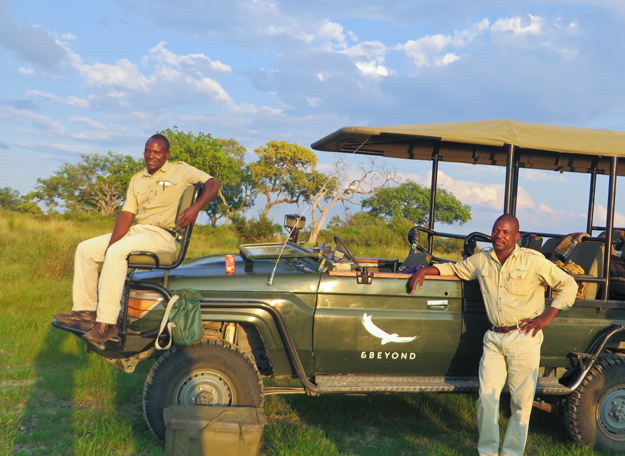 While most Safari goers are anxious to see the "Big 5", our group was much more intent on observing  zebras and giraffes. There is something about the patterns on their bodies that I find mesmerizing.
The spot pattern on each giraffe is unique, much like a human's fingerprints. Their unique patterns are how giraffes recognize each other. We learned that here are about 9 different subspecies of giraffes. Each subspecies have very distinct colouring and patterns. Here in Botswana we saw the South African Giraffe.  They are characterized by rounded or blotched spots, on a light tan background, running all the way down to the hooves. This sub species is also found in Mozambique, South Africa and Zimbabwe.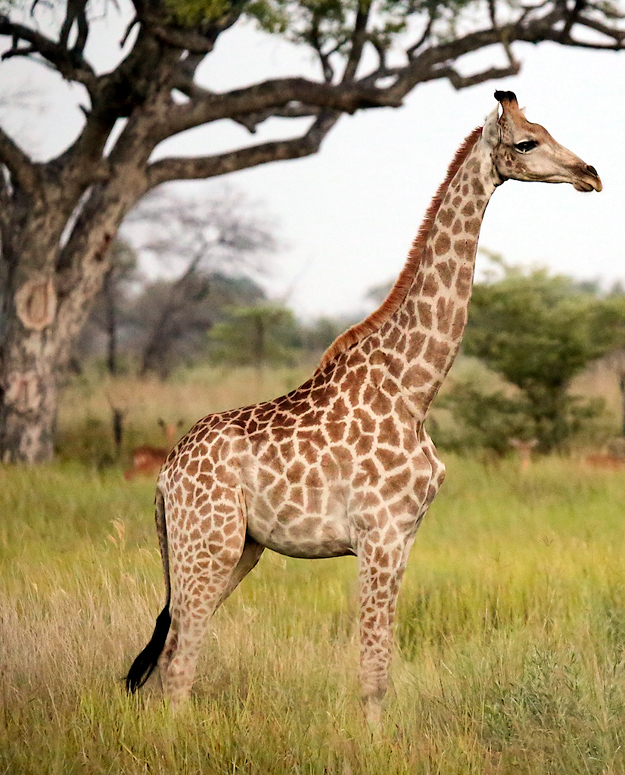 While most would consider the lion to be the "king of the jungle", I respectfully disagree. Giraffes literally kick ass in the jungle and in the bush. An adult giraffe really has no predators because her long strong legs are used for kicking and the force of them can actually kill a lion. The only way an adult giraffe would make herself vulnerable to prey is if she lay down, because it would take too long for her to get back on her feet should a predator approach. And so giraffes sleep standing up. Luckily they only require less than 2 hours of sleep a day. The only other mammal I know of who can sleep standing up is my husband!
Amazingly, they remain standing even when giving birth! A newly born calf must endure falling, head first, almost 4 feet, to the ground. Sadly only 50% of baby giraffes make it to adulthood. While adult giraffes are too large for most predators, the young can fall prey to lions, leopards and hyenas.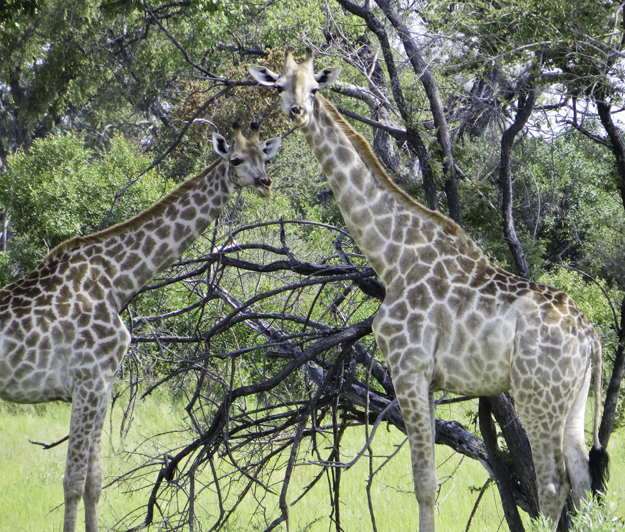 Although there was no Starbucks in the bush, O.T. came prepared and pulled out a French press and we had a morning coffee break under a shady Acacia tree.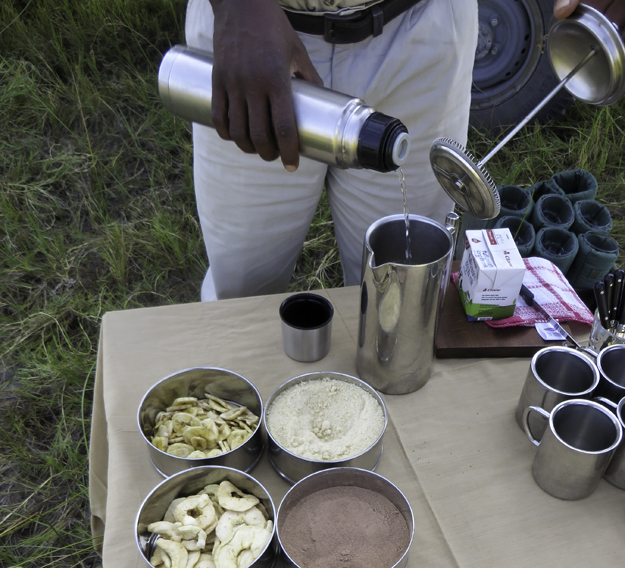 My girlfriend Sandy always travels with empty ziploc bags, so I wasn't too surprised when she whipped a bag of what looked like granola bars, out of her back pack. We have travelled together before and she never gets on a plane with less than several hardboiled eggs, a large handful of toasted almonds and a peanut butter sandwich. She likes to be prepared! She had taken the bars from the breakfast tray at the Lodge that morning. Although not a huge fan of granola bars, I was starving, so I took one.
These are not your mama's granola bars. They were unlike any I have ever tried. Usually I find them too chewy and a little gummy in the center. These were outstanding! Crunchy around the edges but just a little bit chewy in the center, these bars were crammed full of oats, dried fruit, sunflower and pumpkin seeds and coconut. They were the perfect snack combo to munch on in the bush. They instantly became our favourite Safari treat.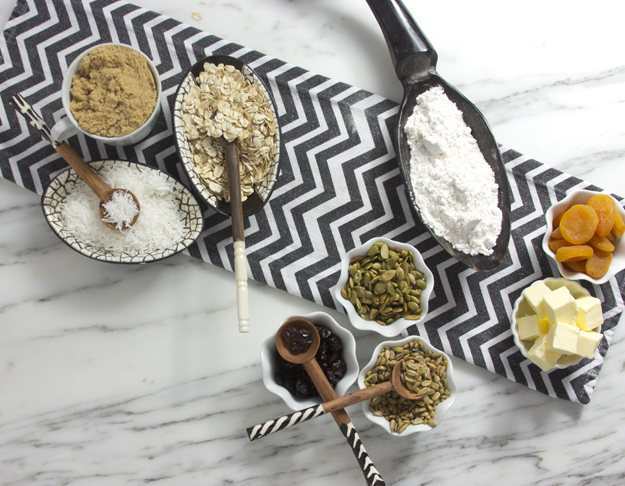 After our coffee break we hit the trail again. Bashee, our tracker spotted a "dazzle" of zebras in the distance so we sped up to see them at a closer range. "Dazzle" is the collective noun for a group of zebra. No two zebra are exactly alike, stripe patterns are like zebra fingerprints. Each zebra has its own unique pattern of distinctive stripes. Their stripes act as ideal camouflage. The wavy lines of his pattern blend in perfectly with the wavy lines of the tall grass. You would think that black and white stripes would stick out like a sore thumb in green grass, but luckily lions, the zebra's main main predator, are colour blind. Zebra foals are born with brown and white stripes which turn black and white within a few months.
O.T. explained that there are two basic types of zebras, white skinned ones with black stripes and black skinned ones with white stripes. He asked us if we could identify which were which. Can you tell the difference?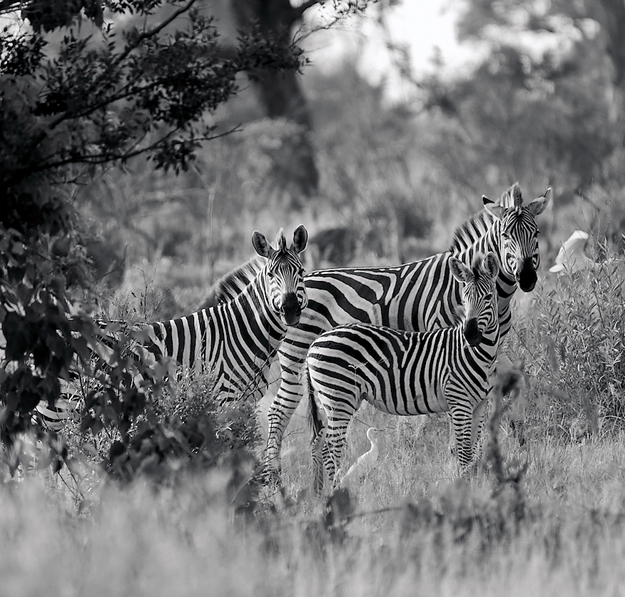 As we all started peering closely at the zebras, he and Bashee started laughing at us. No such thing! That's what passes for humour here in the bush.
When we got back to the Lodge, I headed straight to the kitchen to see Chef Elizabeth. She   joked that she is the secret ingredient in these bars, but I finally wrangled the recipe out of her.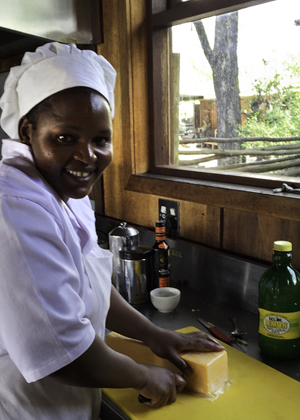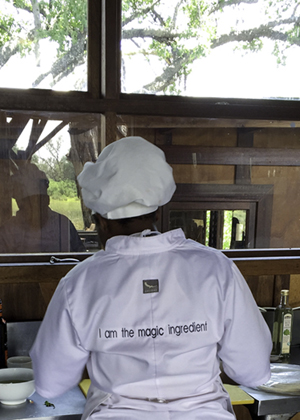 I will warn you that these granola bars are not remotely healthy, so if that's your thing, check out these from Bobbi over at "Bob Vivant", or these from "Minimalist Baker" or perhaps  these from "Oh She Glows". Chef Elizabeth's are more like a special cookie treat, but they were so very delicious. Sweet, salty and crunchy, the perfect combo!
I needed to see if I could recreate them at home.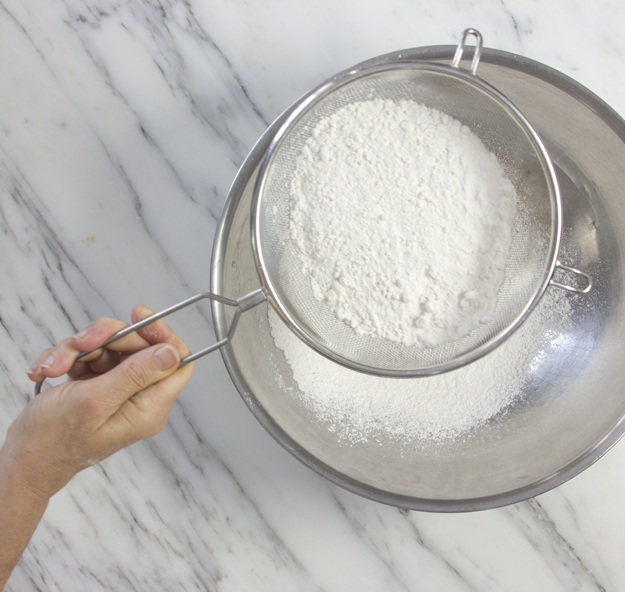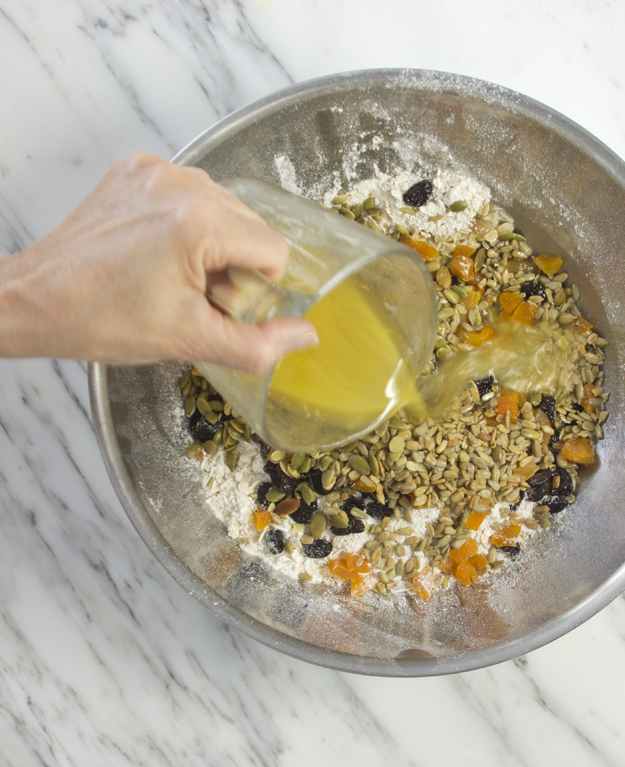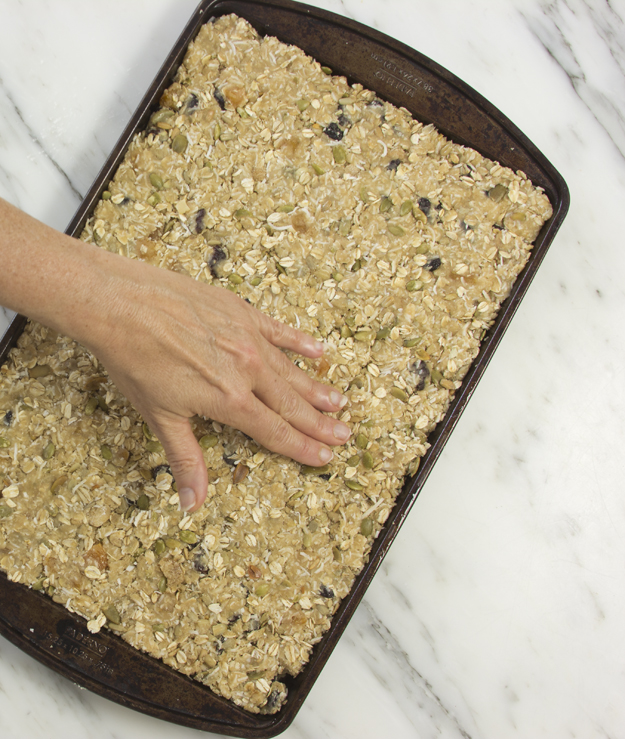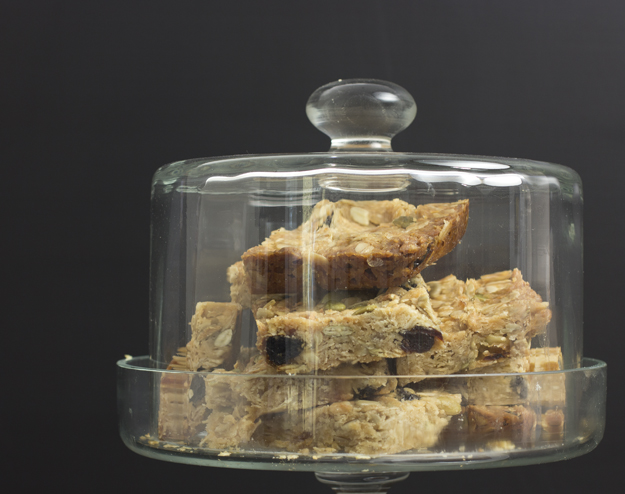 With my morning latte and breakfast bar, I can close my eyes and pretend I am back in magical Africa